I asked and you responded. Our mangas for the month of July are...

By YASUKO AOIKE

Skip Beat!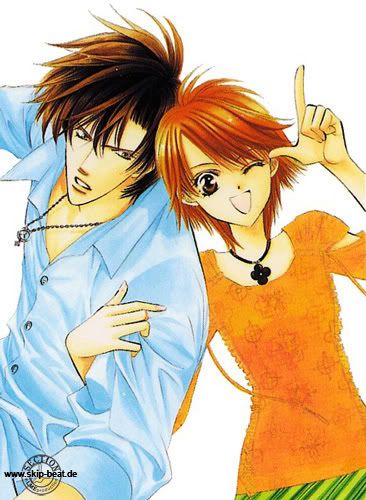 By YOSHIKI NAKAMURA
Both series have extremely devout fan bases, and are produced by very talented mangakas. If you haven't already,
find a copy of either of these titles and find out what you've been missing!
From CMX:
"

FROM EROICA WITH LOVE

is the masterwork manga of Yasuko Aoike serialized in Akita Shoten's Princess magazine since 1976! Set in Continental Europe, it depicts the adventures of British aristocrat Dorian Red Gloria and his alter ego Eroica, Europe's most wanted international art thief. His nemesis — Major Klaus Heinz von dem Eberbach, a German NATO intelligence officer — has tried for years to catch the man who claims each crime scene with a card signed "From Eroica with Love." Things are just getting started when a trio of telepathically linked teenagers becomes aware of Dorian's identity and plans to capture him. But their plot goes awry as the master thief branches out — no longer content with stealing great art, he's moving on. Now the trio must foil his attempts to kidnap their leader, Caesar, as they try to save the great art treasures of Europe!"
CMX will be releasing the newest chapters of

From Eroica with Love

in volume
14, on July 15, 2009.
From Viz Media:
SKIP BEAT!
"Kyoko Mogami followed her true love
Sho to Tokyo to support him while he made it big as an idol. But he's casting her out now that he's famous! Kyoko won't suffer in silence--she's going to get her sweet revenge by beating Sho in show biz!"
Volume 18, the most recent release of

Skip Beat!

was available in May 2009. The next volume, 19, will be released by Viz media on October 6, 2009.